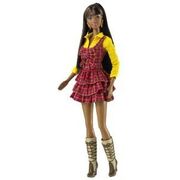 THERE IS ANOTHER CHARACTER CALLED GRACE. ARE YOU LOOKING FOR GRACE 2.0?
Grace is a character in the So In Style range and also in Barbie: A Fashion Fairytale.
Apperance and Personallity
Edit
Grace is usually seen with long brown, straight hair. She enjoys science, cheerleading and soccer. Her birthday is on the 4th of August meaning she is a Leo. Grace is confident and will stand up for her best friends. Athletic.
Friends and Family
Edit
Ad blocker interference detected!
Wikia is a free-to-use site that makes money from advertising. We have a modified experience for viewers using ad blockers

Wikia is not accessible if you've made further modifications. Remove the custom ad blocker rule(s) and the page will load as expected.