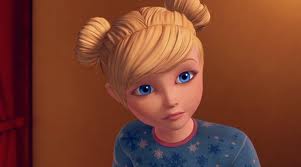 Chelsea Kelly Roberts is
Barbara Millicent Roberts
's youngest sister. Kelly was introduced in 1995 while Chelsea was introduced in 2010. She is very girllosh
Chelsea or kelly?i think kelly is better
Edit
Kelly was a barbie sister in 1995. She is a younger sister of Stacie, skipper, and (like I said) Barbie. Kelly later disappeared in the year of 2010, with (well known) Chelsey Roberts. Chelsey is just like Kelly but with brown hair and blue eyes.
Edit
Teresa
Midge
Nikki
Raquel(Barbie's *Rival*)
Slipper (bunny)
Taffy (dog)
Blissa (cat)
Tawnny (horse)
Can we, Barbie? Can we?
I hope I brought enough glitter...
A tennis-playing robot!
Have you seen my pink sparkly coat?
Let's try it again. Together.
To see more photos, go to the Chelsea Kelly Roberts/Gallery