Barbie in a Mermaid Tale is a 2010 movie written by Elise Allen and directed by Adam L.Wood.
Barbie makes a big splash!
Barbie stars as Merliah, a surfing champion from Malibu. One minute she's a normal teenager and the next she learns a shocking family secret: she's a mermaid! Merliah and her dolphin friend Zuma set off in an undersea adventure to rescue her mother, the queen of Oceana. With help from her new mermaid friends, Merliah saves the ocean kingdom. In the end, she discovers what makes you different can also be your greatest strength.
Bonus Features
Edit
Bloopers
'Queen of the Waves' Music Video
I Can Be... A Profesional Surfer featuring Australia's Stephanie Gilmore
Characters
Edit
Break
Queen Calissa
Xylie
Kayla
Mother with Baby
Sinthia
Reporter Fish
Lipstick Fish
Surfing Audience / Contestants
Mermaid Audience
Eris
Leafy Sea Dragon
Zuma
Fallon
Hadley
To see pictures of Merliah, go to Merliah Summers/Gallery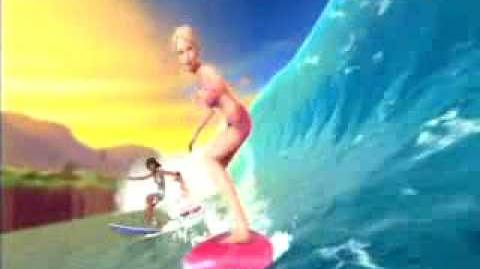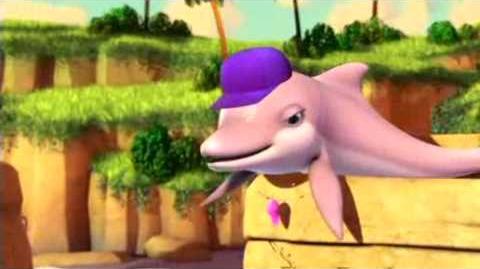 Ad blocker interference detected!
Wikia is a free-to-use site that makes money from advertising. We have a modified experience for viewers using ad blockers

Wikia is not accessible if you've made further modifications. Remove the custom ad blocker rule(s) and the page will load as expected.